About MM Rentals and Realty Playa del Carmen
---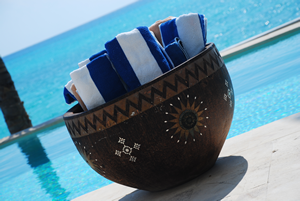 MM Rentals and Realty has been offering real estate and vacation rental services in Playa del Carmen for over 10 years. We were one of the first rental agencies in Playa del Carmen, and therefore we have some of the best houses for rent anywhere in Playa del Carmen and the Playacar Resort.
All of our vacation rental properties are on the beach or very close (maximum 100 meters from the beach!).
The owner of MM Rentals and Realty, Magdalena Montes, has been running the agency for over a decade, and her staff have been working with her for 10+ years. The MM Rentals and Realty staff is very well-trained, professional, honest and reliable. The 11 full-time employees of MM Rentals and Realty include a maintenance man, swimming pool specialist, and maids.
MM Rentals and Realty is one of only three vacation rental companies in Playa del Carmen who has a full-time staff taking care of rental properties. This means clients can call the rental office 24-hours a day and have any problems fixed promptly.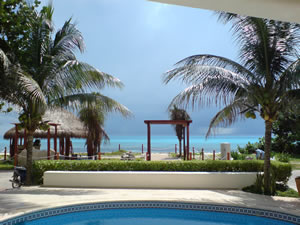 In fact, hundreds of US travel agents will only work with MM Rentals and Realty for Playa del Carmen rentals because of our reputation for reliability, quality properties, and quick solutions to any problems.
MM Rentals and Realty offers outstanding personalized service. On your first morning in Playa del Carmen we will visit you and be available to answer any questions you might have.
Contact MM Rentals and Realty today to begin planning your Playa del Carmen vacation with the most reliable rental agency in town!